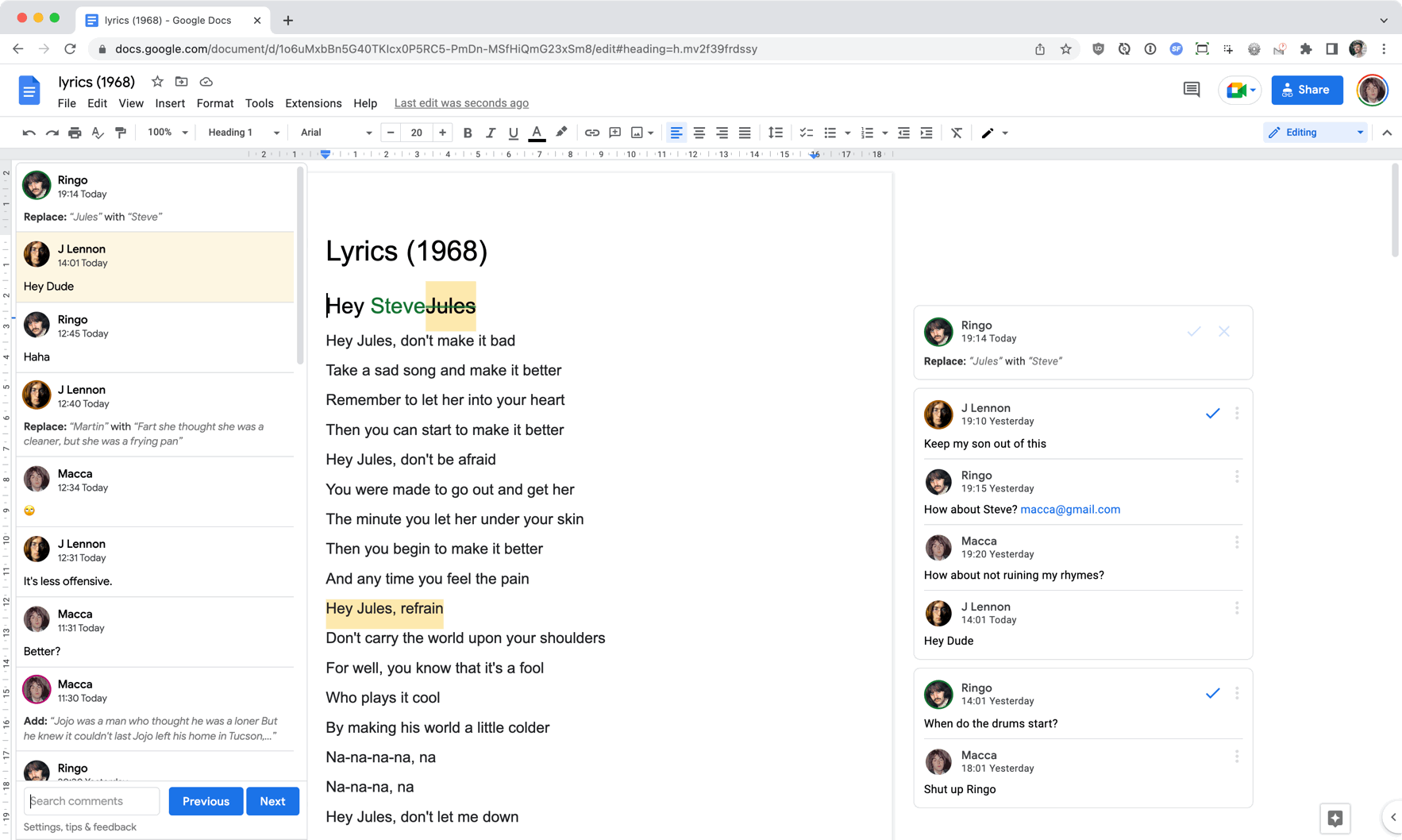 Browse comments from most to least recent
With keyboard shortcuts, naturally. It is fast.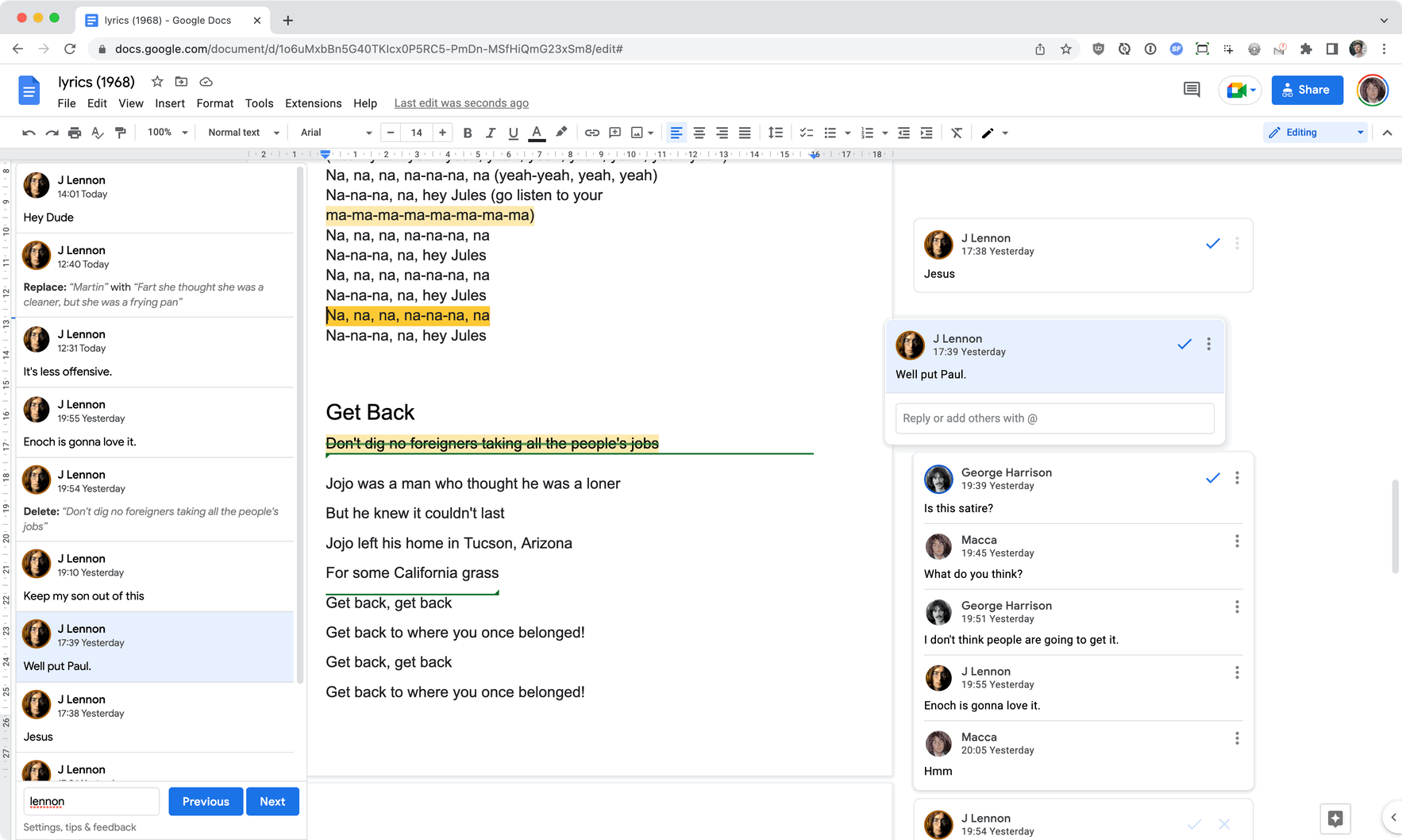 Search comments by name, word or date
No wonder Lennon and McCartney fell out.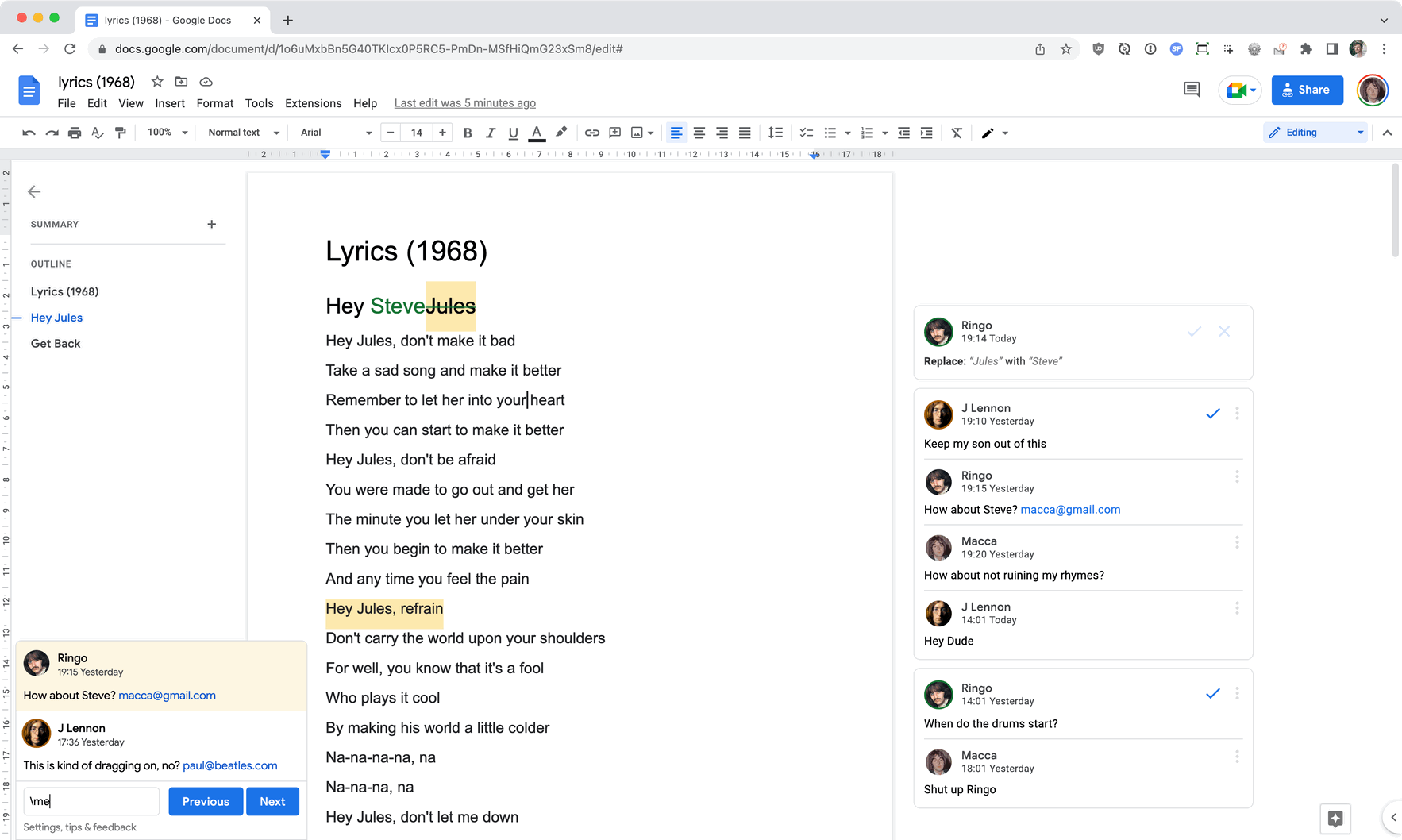 Search \me to see comments you're tagged in
No matter what email address your collaborator used.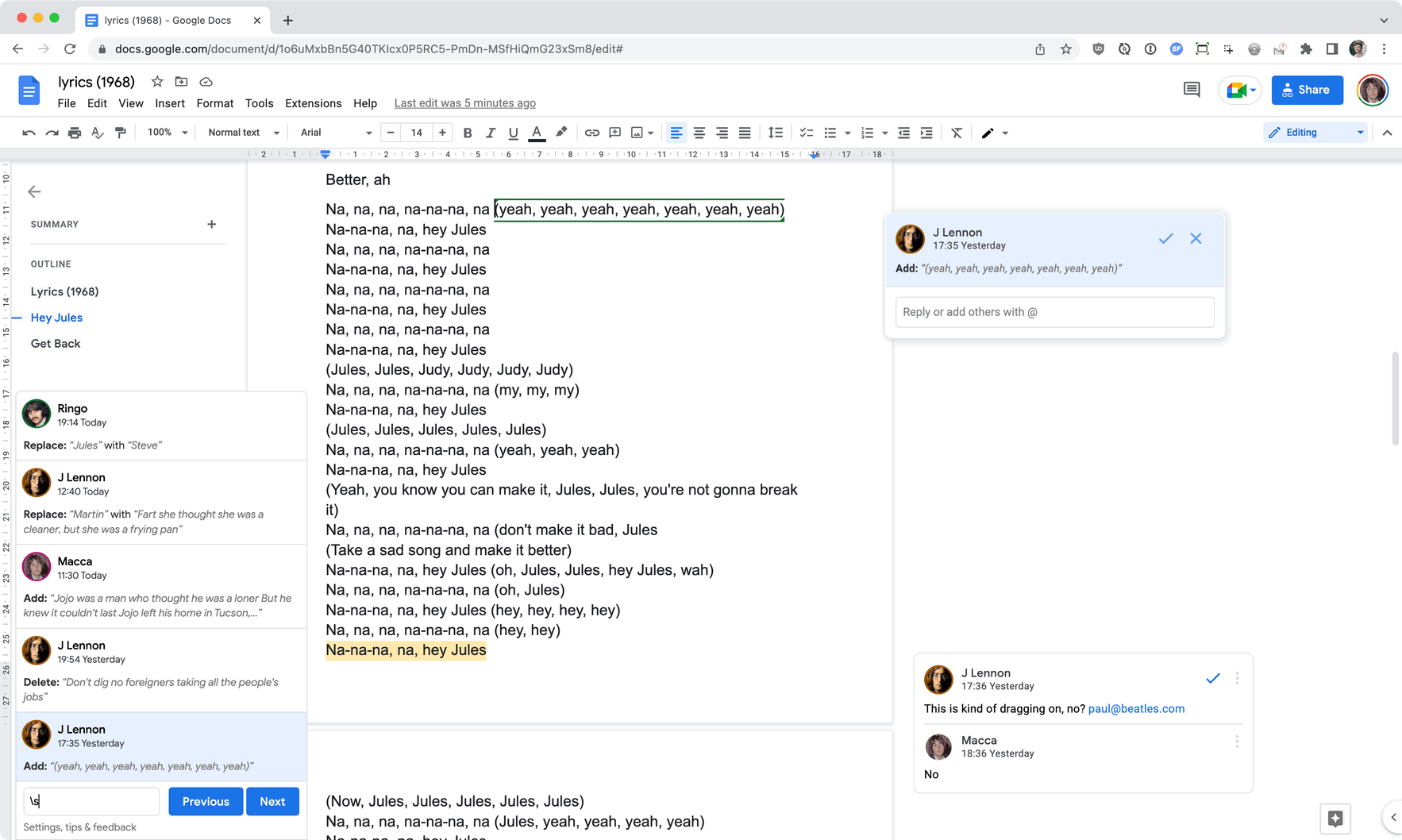 Search \s to see all suggestions
Because sometimes you just want to accept, accept, reject, accept.
· · ·
✨Coming soon: search resolved comments!✨
What was that thing that someone said, again?
Save an hour each week, and make better contributions
If you spend 20 hours / week in Google Docs, and Comment Helper speeds you up 5%, you'll save about an hour per week.
Perhaps more importantly: the lower friction will help you make better contributions to the discussion, and stop missing valuable input from your collaborators.
Have fun!
Privacy & security
Comment Helper is suitable for use with your most sensitive documents.
The extension does not require API access to your Google Drive, and it is compatible with Google's Advanced Protection Program.
The extension runs locally on your computer when you open a Google Doc. It never sends data from your documents or comments to a remote server.
If you want to know more, see further information.
Help, feedback and feature suggestions
Write to [email protected] or suggest a time to call.
Pricing
There's a 30 day free trial. After that, it's $10 / month. See pricing.